The most anticipated launch party of the beaver-llenium has cometh and goneth; leaving us on the edge of our tails for next year's second annual Beaver-bang!
ACKNOWLEDGEMENT (Apologies if anyone is missed)
Thank you to Beaver Maniacs everywhere for taking the time out of your dam busy schedule to whoop it up in cele-beaver-ation of the Coldwell Banker Beaver Realty, Brokerage launch party. It was exceptionally fun to see everyone, and we appreciate you.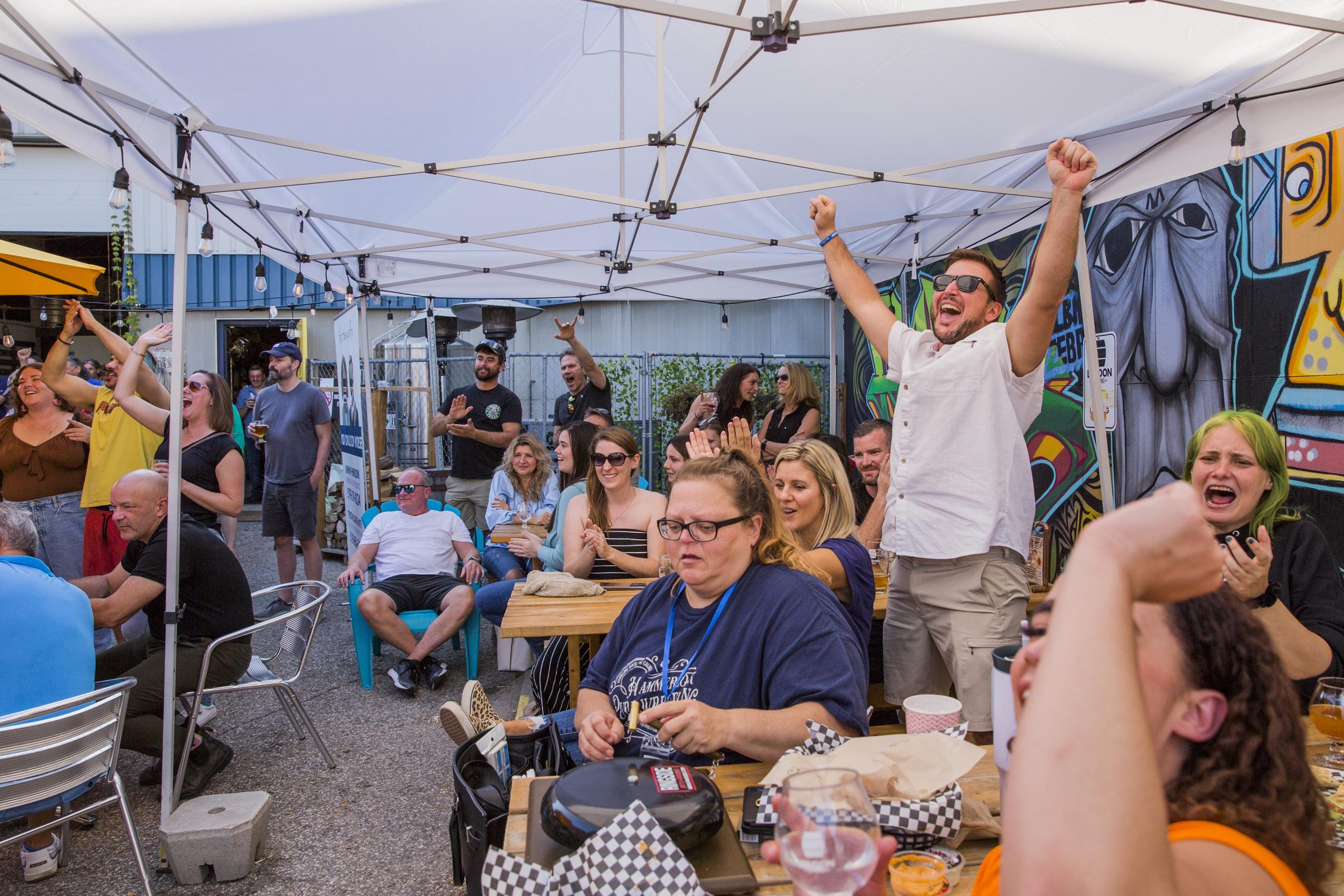 Thank you to the London Brewing Co-operative for teaming up with us to produce the Beaver Brew that no one knew they wanted until it hit their sweet lips (You Could Brew Worse!) and allowing us to host Beaver Mania at your brewery. The staff at London Brewing Co-op helped make this a smooth event.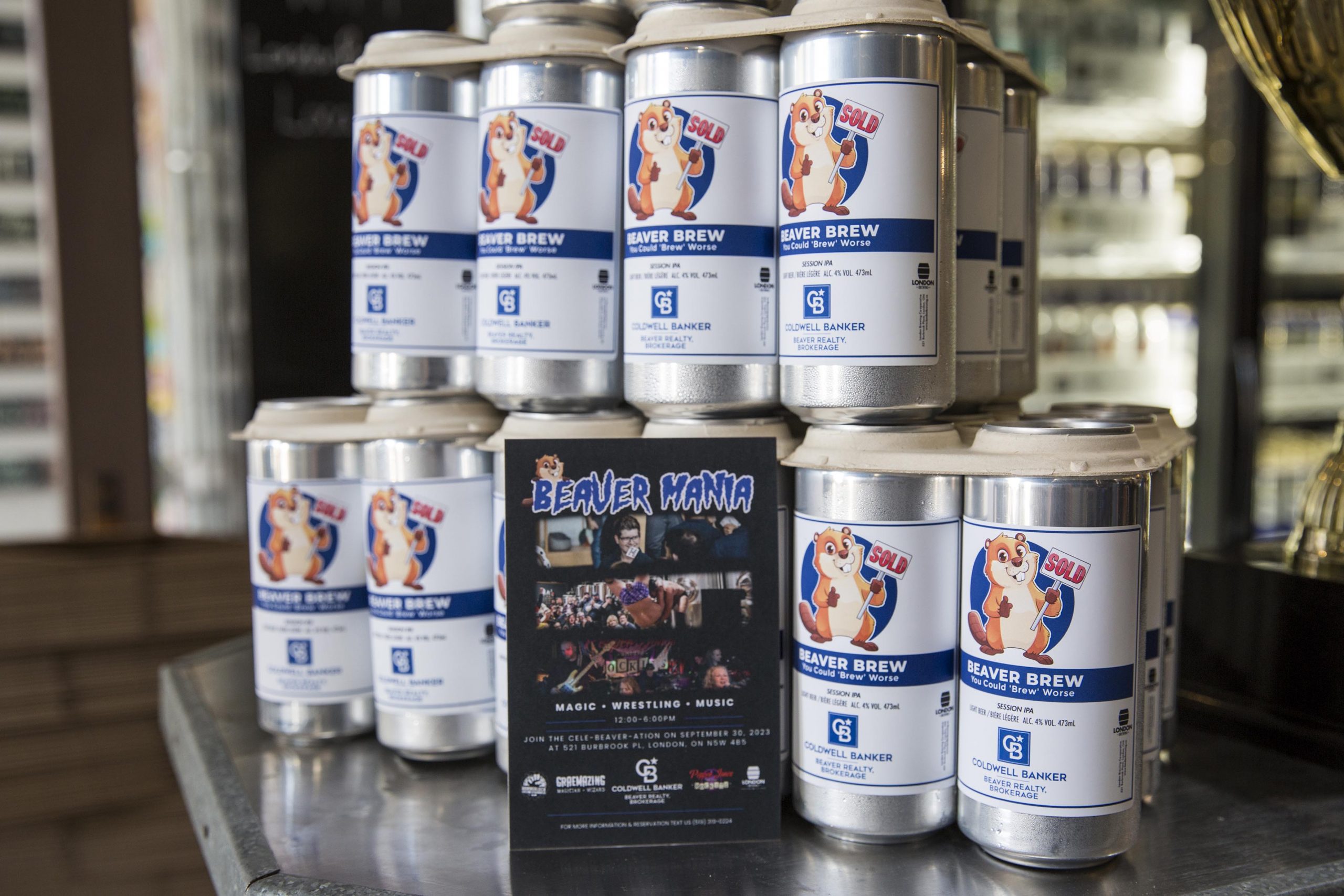 Thank you, Monique Wiendels, for spending the afternoon snapping photos of Beaver Mania. Your artistic talents are second to none and you have captured memories that Beaver Maniacs will never forget.
Thank you to Buddy Miloyevich for bringing free samples of his infamous Bubi's Sauce. Anyone from Windsor will be very familiar with Bubi's Awesome Eats (as seen on the television show "You Gotta Eat Here!") and their garlic dip extraordinaire. Bubi's sauce has gone viral across North America and can even be found in grocery stores in London.
Thank you to "the Graemazing" for dazzling the crowd with your level 7 wizardry. Not even the craftiest of children with low viewpoints could unlock the mysteries of your magic.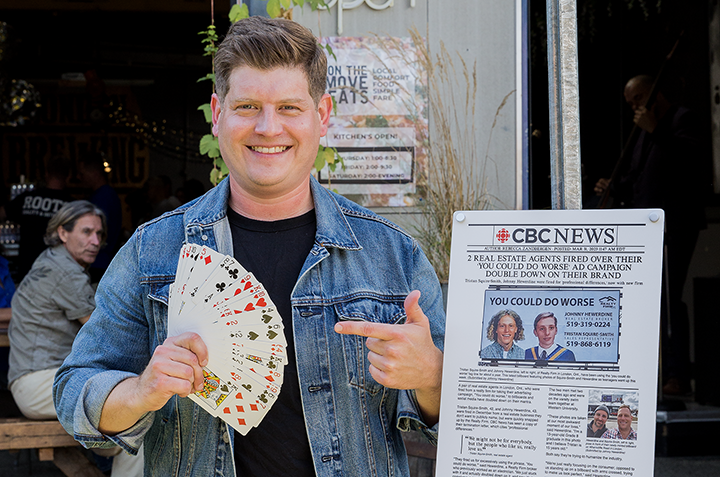 Thank you to Pepper Jones and the Rockits for the live jazz and 80s music. The crowd was left thrusting uncontrollably and raving about your musical talents. Not one Beaver Maniac logged a complaint.
Thank you to Hammerlock Pure Wrestling for a rip-roaring good show. We cheered, booed, laughed and heckled. It was an electrifying spectacle that we can't wait to see again. We also think you've ignited the passion in a few fans to become wrestlers themselves!
Thank you to Coldwell Banker Canada for your ongoing support in Beaver Realty's forward-thinking success. Beaver Realty is more than just a transaction, it's an experience. Stay tuned for future events and reach out anytime for our real estate services.
BEAVER MANIA PHOTOS
Breathtaking discombobulation and stimulation… 'twood be impossible to capture the essence of Beaver Mania with a few simple words, so we have documented these memories with a beaver-blowing photo album.
https://www.facebook.com/media/set/?set=a.864410318575446&type=3
Enjoy!
Johnny 'Chew'erdine | Real Estate Beaver of Record
https://www.johnnyhewerdine.com 🪵 🦫